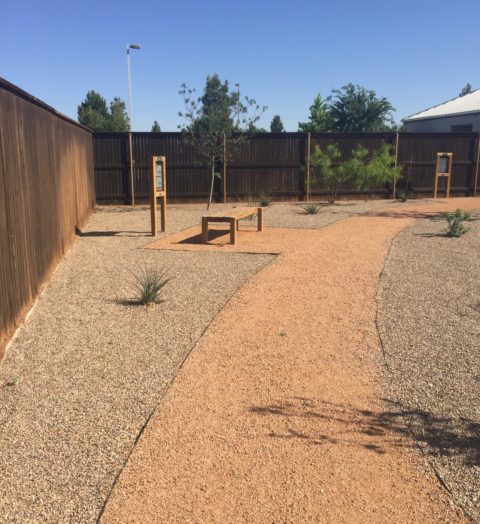 SERENITY PARK:
A PLACE FOR FITNESS, PROGRAMS,
AND MEDITATION.
A quarter-mile running/walking trail goes around the yard, and exercise stations give
clients space to work out. Clients can also use the volleyball court, horseshoe pit and basketball court.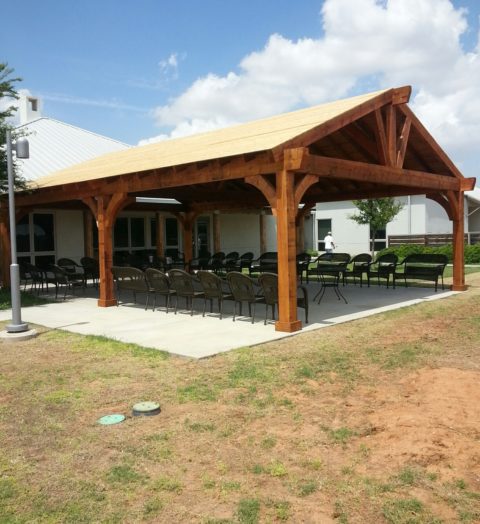 PROGRAMS
The Audrey Foster Pavilion is a covered area where clients can participate in educational programs, meet with their counselor or enjoy a meal.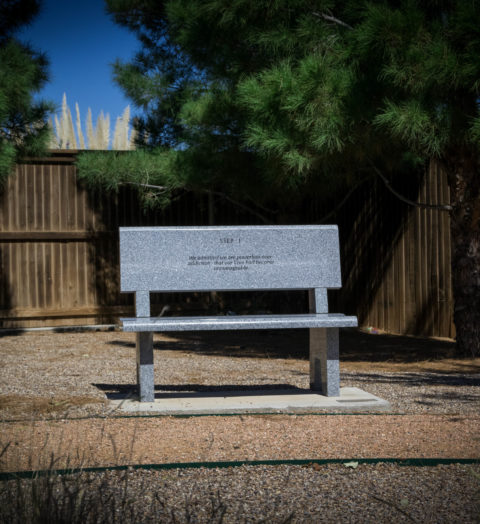 MEDITATION
Twelve benches, each featuring one of the 12 Steps, line the trail for clients to rest and meditate.