Welcome to The Springboard Center.
We have been recognized by Newsweek and Statista as one of the Best Addiction Treatment Centers in America as well as Expertise.com.
We have received the Gold seal from CARF and are members of the National Association of Addiction Treatment Providers and the Texas Association of Addiction Professionals.

We are the springboard to the promise that your best days are still ahead of you. Come experience a caring loving environment as you receive the expert care that you need and deserve. You will receive the very best individualized treatment from our clinical team as well as provided amazing food, and recreational opportunities. Our beautiful facility and its scenery will help restore your peace and tranquility. We will work to heal your mind, body, and spirit.
We're here to help. Give us a call at (432) 620-0255.
WHY CHOOSE US?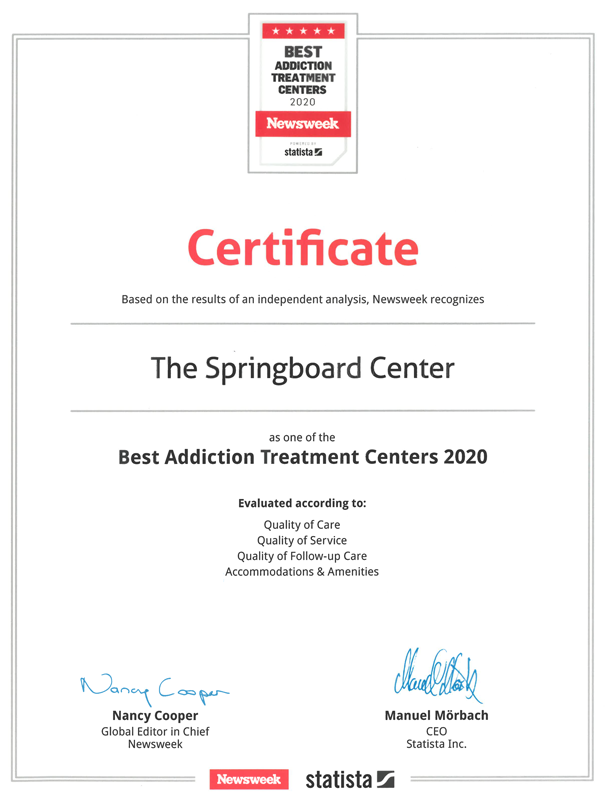 ALCOHOL AND DRUG TREATMENT FOR THE PERMIAN BASIN AND BEYOND
The Springboard Center is the premier addiction treatment center serving the Permian Basin area of Texas. We provide top-quality treatment for adults struggling with addiction to alcohol and drugs.
We know how important drug and alcohol treatment is to you. That's why we offer comprehensive programs designed to meet your needs and help you begin the journey to wellness and recovery. When you need treatment for drug and alcohol addiction, go no further than Springboard.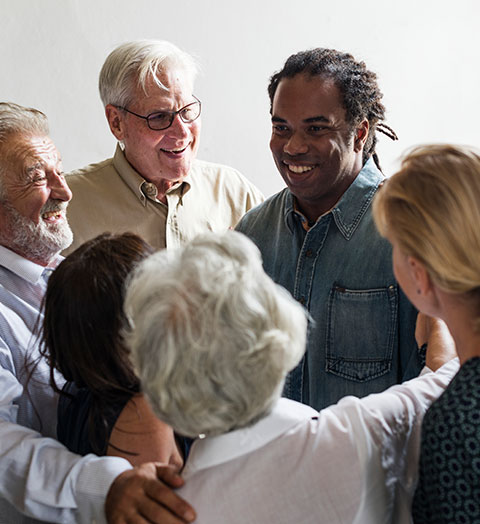 OUR COMMITMENT TO DIGNITY AND RESPECT
At The Springboard Center, you are a person before you are a client. We believe in basic human dignity and respect, which means we are committed to treating you with compassion and integrity while you heal. We know you are more than your addiction, and we aim to help you restore your health through first restoring your courage and confidence. Our warm and caring staff work to provide a safe, nurturing environment where you have the opportunity find hope in recovery.
To ensure that your story is heard and your needs are met, every client at Springboard is assigned a counselor and a recovery coach to guide them through the 12-step program. We want to focus on the external motivations that brought you to recovery — family, crime or illness — and work with you to turn them into internal motivations that will keep you sober for the rest of your life.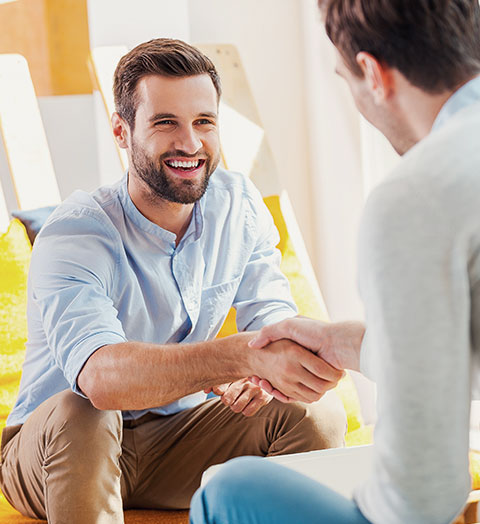 WE USE UNITED WAY FUNDING