RESIDENTIAL SUBSTANCE ABUSE PROGRAM
Remaining in treatment for the appropriate period of time is critical for substance abuse recovery. Our residential program is designed to be completed in a 30-day period with a possible extension if necessary.
Individuals participate in group activities to begin establishing a strong foothold on the pathway of healthy self-development. All group activities offered at The Springboard Center are facilitated by Licensed Chemical Dependency Counselors; including:
Individual, group, gender-specific and family counseling
Chemical dependence education
Relapse prevention classes
Life skills development groups
Yoga, massage and cardio therapy
On- and off-site support groups
Structured activities establishing and enhancing healthy nutrition, exercise and lifestyle, leisure, relaxation skills and spiritual awareness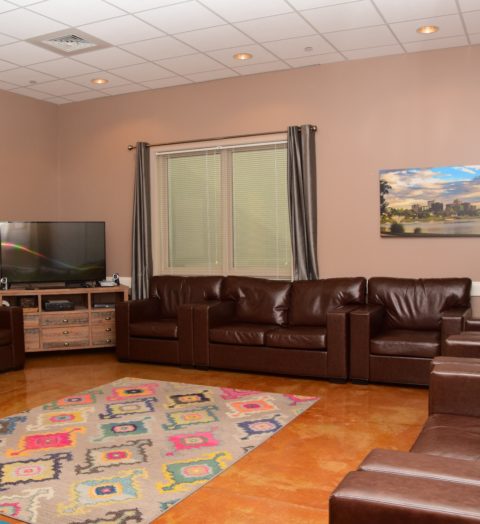 The Springboard Center recognizes that addiction affects the entire family structure. Therefore, family members are strongly encouraged to participate in our family program to better understand the nature of alcohol and drug addiction and to gain healthy ways of addressing and resolving problems manifested by addictive disease.