Questions
Have a question that isn't answered on our website or FAQ page?  Ask us using the form below.
"This place is amazing.  I have learned so much over the last month it's incredible.  I have been using for the last 15+ years and never had a clue how to stop.  Now I have hope for my future.  You all have laid a foundation for long term sobriety."
"I cannot say enough good things about the counselors here. DJ has helped me grow and learn. I cannot thank her enough. Any time I had a question or concern she was always there to help. Maybe not always with what I wanted to hear but rather with what I needed to hear. She has gotten me to look inside of myself and start to realize why I do what I do. Also helping to ease my wife's anxiety and fears. She has dealt with my insurance, probation and cps case worker. Thank you DJ!!!"
"This family group program helped me tremendously. Thank you so much for including me, even though my husband left treatment early. It has made all the difference."
"Springboard changed my life. It's amazing the level of care you receive from these awesome counselors and staff."
"The family program was extremely helpful. I have obtained a large amount of knowledge pertaining to addiction. I have also learned about what skills will help my son grow in his recovery."
"This experience was very positive and comforting. The staff here is amazing and I felt at home the entire time. The food was amazing also. I felt that I have received all of the proper tools to succeed at being sober."
"The staff showed so much love and compassion the entire time I was here. When I felt alone and wanted to leave the staff always lifted me up. The knowledge the staff has and shared with me has now given me hope that I can live a life of sobriety successfully."
"Organization and structure were amazing and the food could not have been better. The program courses have power paced information that was well rounded and equipped with all the physical and spiritual tools that any individual can utilize for better quality of life. This by far has been the best choice I have made."
ALCOHOL AND DRUG TREATMENT FOR THE PERMIAN BASIN AND BEYOND
The Springboard Center is the premier addiction treatment center serving the Permian Basin area of Texas. We provide top-quality treatment for adults struggling with addiction to alcohol and drugs.
We know how important drug and alcohol treatment is to you. That's why we offer comprehensive programs designed to meet your needs and help you begin the journey to wellness and recovery. When you need treatment for drug and alcohol addiction, go no further than Springboard.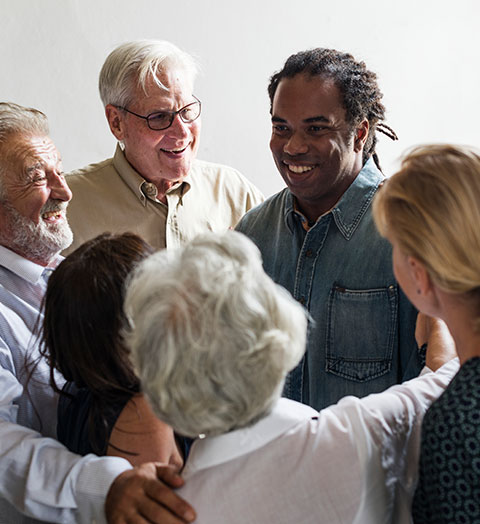 OUR COMMITMENT TO DIGNITY AND RESPECT
At The Springboard Center, you are a person before you are a client. We believe in basic human dignity and respect, which means we are committed to treating you with compassion and integrity while you heal. We know you are more than your addiction, and we aim to help you restore your health through first restoring your courage and confidence. Our warm and caring staff work to provide a safe, nurturing environment where you have the opportunity find hope in recovery.
To ensure that your story is heard and your needs are met, every client at Springboard is assigned a counselor and a recovery coach to guide them through the 12-step program. We want to focus on the external motivations that brought you to recovery — family, crime or illness — and work with you to turn them into internal motivations that will keep you sober for the rest of your life.